How today's communities prepare for tomorrow's floods.
Your community can accomplish more with Forerunner
Save time
Forerunner was designed to simplify workflows and save your municipality time.
Increase resilience
Our product makes it easier to plan activities that reduce the impacts of flooding.
Reduce premiums
Participating and excelling in FEMA's CRS program is easier with Forerunner.
For your community
A modern Flood Information Center
An informative flood website is at the heart of every great CRS community. Our Flood Information Center enables you to connect directly with residents, educate them on risks, and engage in outreach.
Credit for Activity 350 & more
Upload and store EC's
Mobile responsive
Link from your homepage
ADA accessible
Resident request forms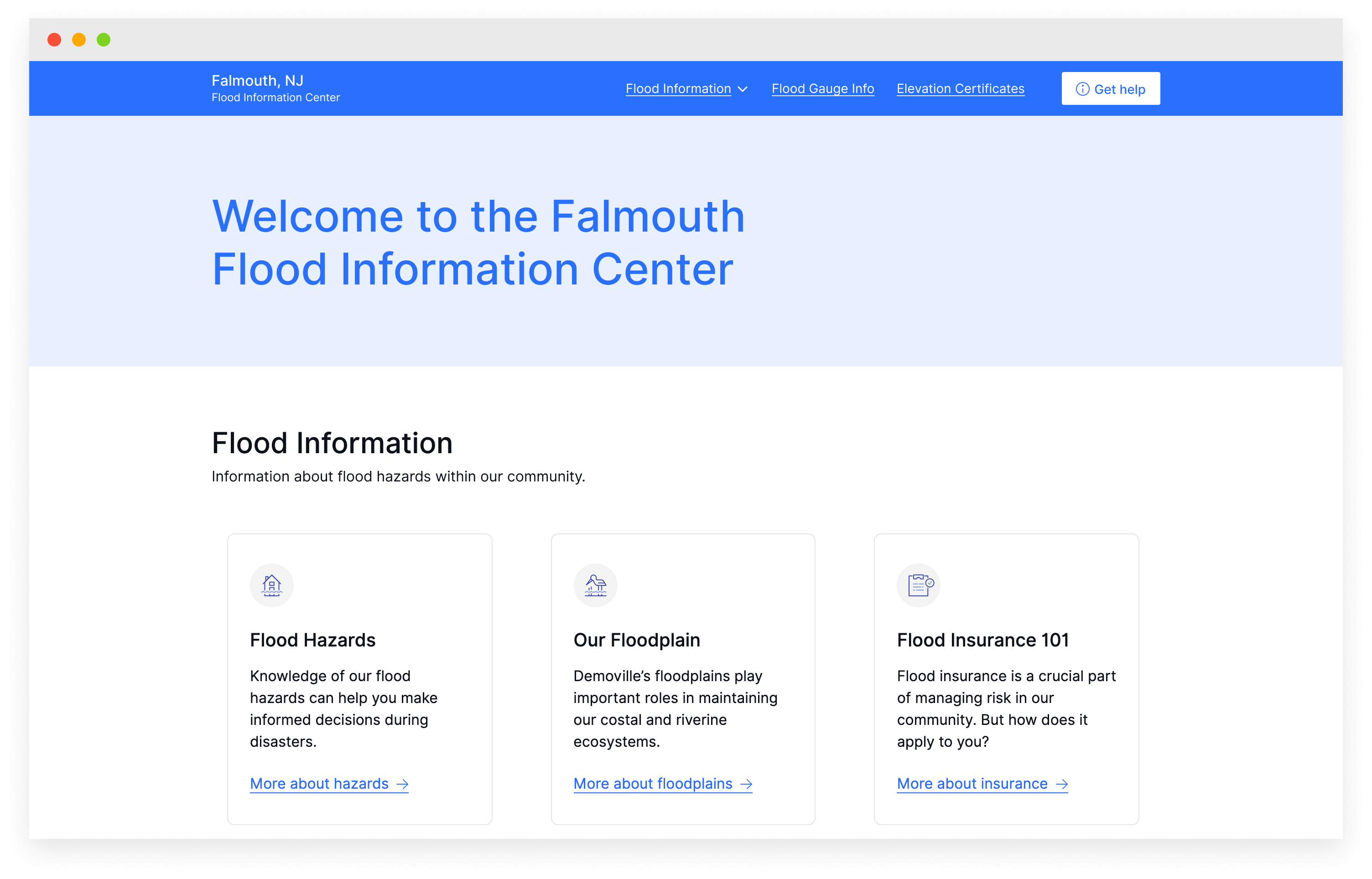 For your Municipality
Stay on track with your CRS recertification
Recertification comes fast. Our platform makes it easy to understand requirements, plan for future credits, and sends reminders to help you along the way.
Email reminders
Element & activity checklist
Plan activities and credits
View outstanding activities
Annual reporting
CRS guide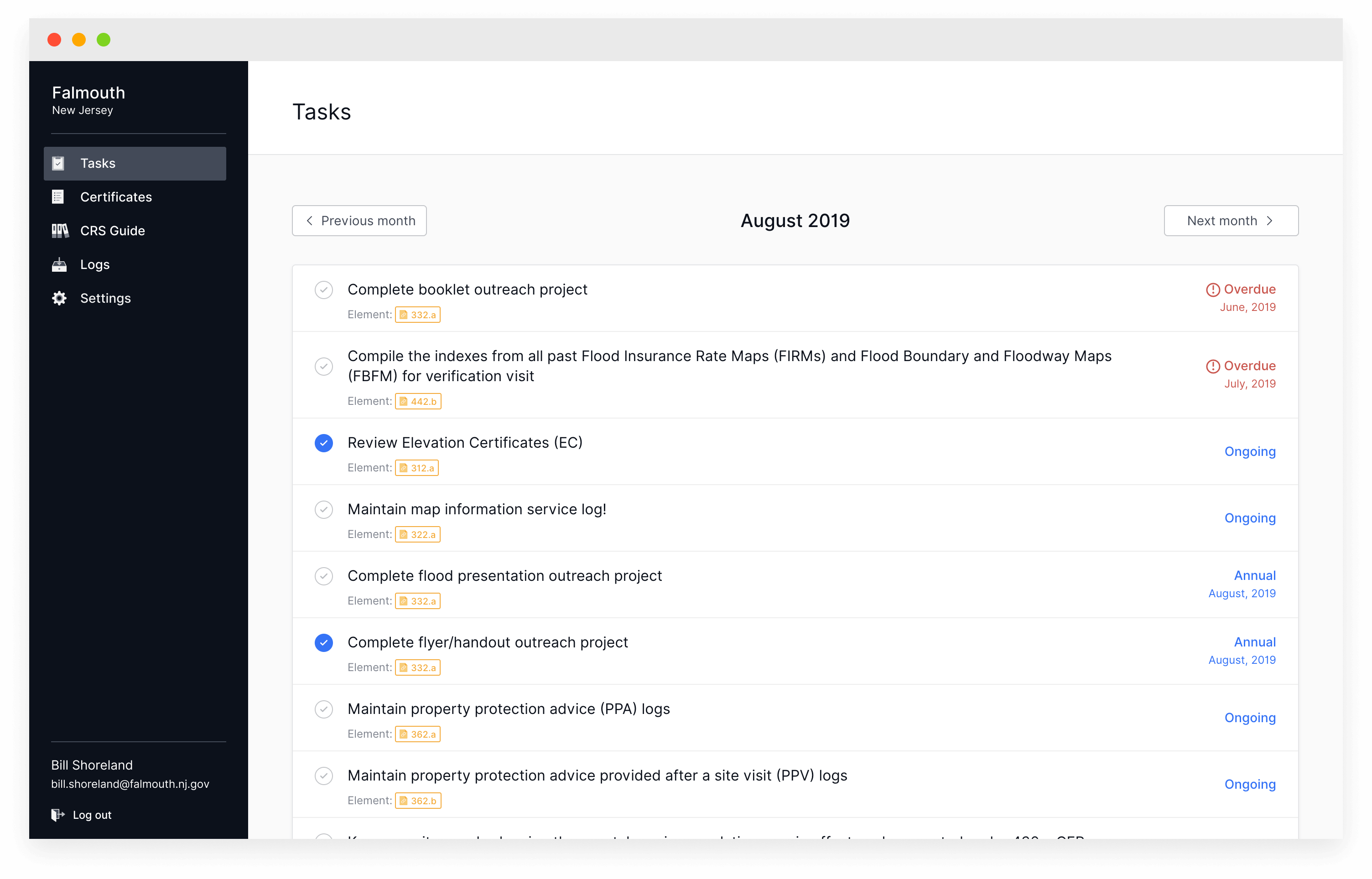 Forerunner is modern software for municipal governments
No installation
Our product is cloud-based and doesn't require installation. Get started on your favorite browser.
No seat limits
Your license covers everyone in your organization, so your entire CRS team can utilize Forerunner.
No stale software
We constantly improve Forerunner. Automatic updates mean you always have the latest version.
Ready to use Forerunner in your community?
Forerunner is an all-in-one tool to manage your CRS program.