How today's communities plan for tomorrow's hazards.
Your community can accomplish more with Forerunner
Save time
Forerunner was designed to simplify workflows and save your municipality time.
Increase resilience
Our product makes it easier to plan activities that reduce the impacts of flooding.
Reduce premiums
Participating and excelling in FEMA's CRS program is easier with Forerunner.
For your community
A modern Flood Information Center
An informative flood website is at the heart of every great public outreach program. Our Flood Information Center enables you to connect directly with residents, educate them on risks, and manage requests for assistance.
Relevant CRS Activities:
320 Map Information Services
350 Flood Protection Information
360 Flood Protection Assistance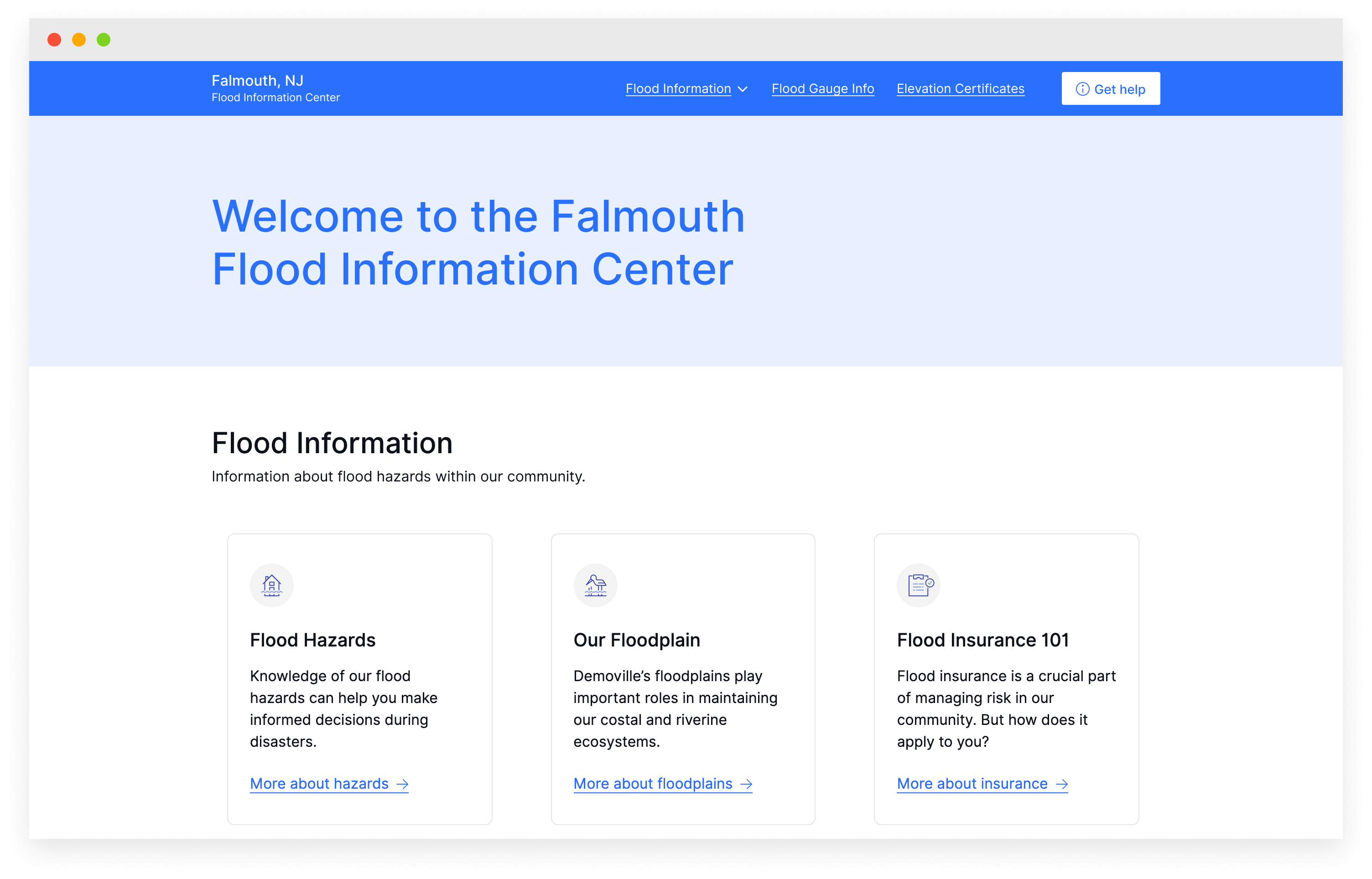 For your Municipality
Your floodplain intelligence platform
Our platform extract's your Elevation Certificate data at scale, maps it, and delivers it to you on your terms. Use our tools to aggregate and identify patterns for buildings at risk in your community.
Relevant CRS Activities:
310 Elevation Certificates
320 Map Information Services
440 Flood Data Maintenance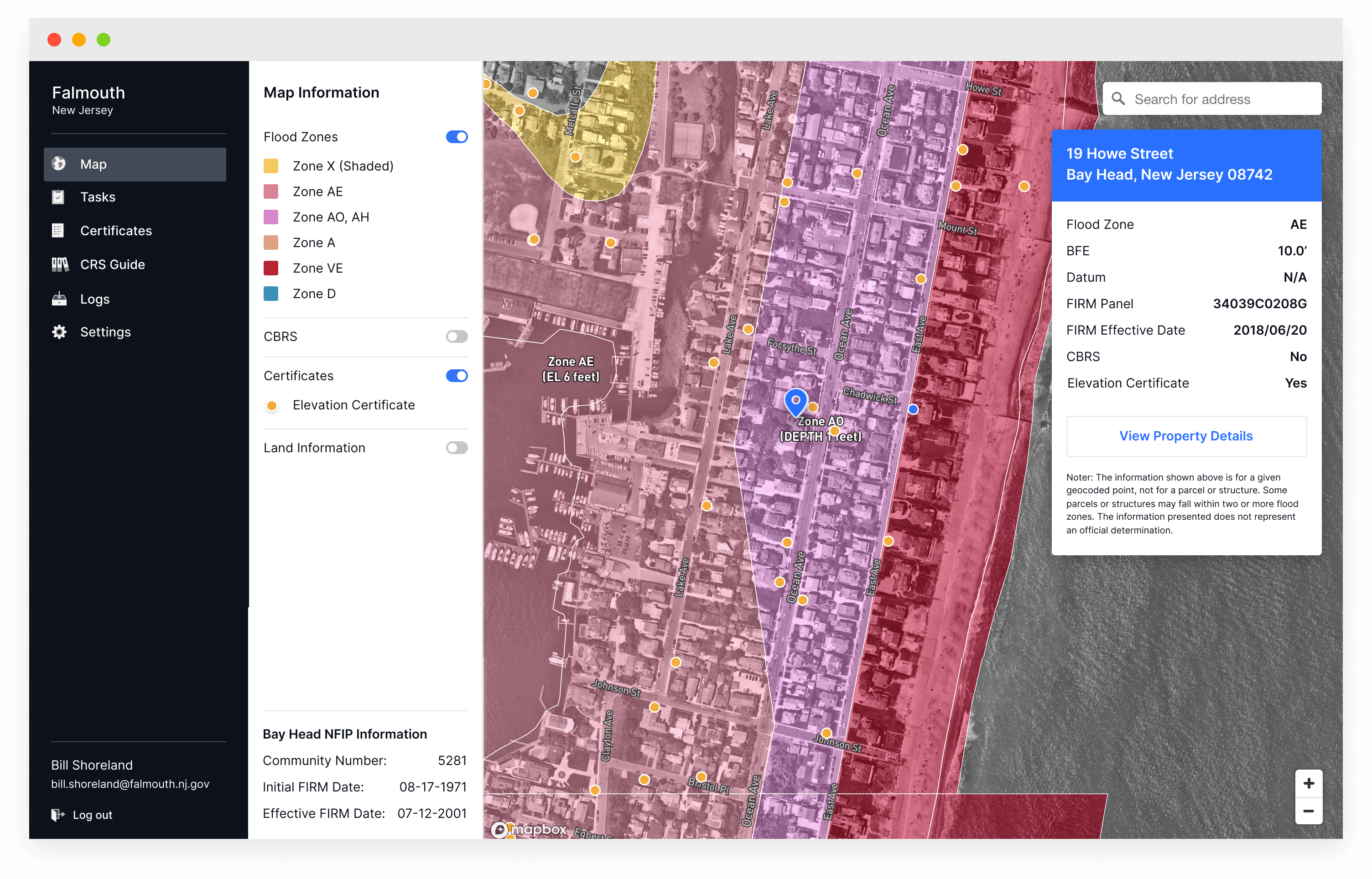 Forerunner is modern software for municipal governments
No installation
Our product is cloud-based and doesn't require installation. Get started on your favorite browser.
No seat limits
Your license covers everyone in your organization, so your entire CRS team can utilize Forerunner.
No stale software
We constantly improve Forerunner. Automatic updates mean you always have the latest version.
Ready to use Forerunner in your community?
Forerunner is the best software for running your floodplain management and CRS programs.